Nedzus lykter / Lanterns of Nedzu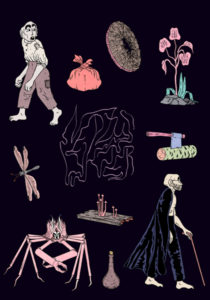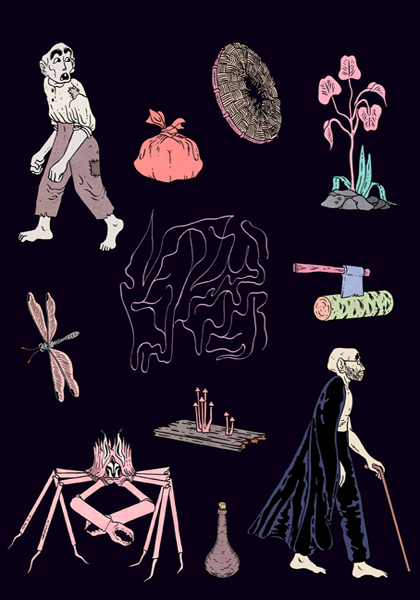 With inspiration from both European and Japanese comics Rui Tenreiro tells a fascinating story including both crab fights and passionate love. The graphic storytelling and atmospheric colors makes this an unique reading experience. The book is in Norwegian, but translation sheets will be attached to the shipment.
Okoye is a crab wrangler who's very attached to his fighting crab. One evening, they win the Nedzu crab championship, but on the way home Okoye becomes fascinated by a riddle he reads on a paper lantern floating down a small stream near Nedzu village. The love riddle leads him meet a young woman named Efe but it angers his fighting crab who abandons them, jealous of the attention it doesn't earn from Okoye that evening. After a brief romance, the crab begins impersonating Efe for Okoye — who believes that the crab is, in fact, Efe. Okoye will need the help of his allies. You'll need to read the story to see how that will happen.
More info about the book can be found on his home page and on the home page for the book. Order Lanterns of Nedzu here.